3 Mistakes I Made on BULB as a New Writer
Introduction
Sometimes there's no better way to learn a new skill than jumping straight in, doing the actual thing, and learning on the spot. This is exactly how I have felt with learning how to blog on BULB. Sure, I did read several articles along the way on how to write a decent blog, but nothing has compared to the learnings I have accumulated simply by 'doing', 'learning' and 'redoing'.

A large part of this has also been taking note of my mistakes, and believe me, I have made many. Here are three mistakes I made on BULB, what I learnt from them, and what I have started doing differently to avoid repeating them.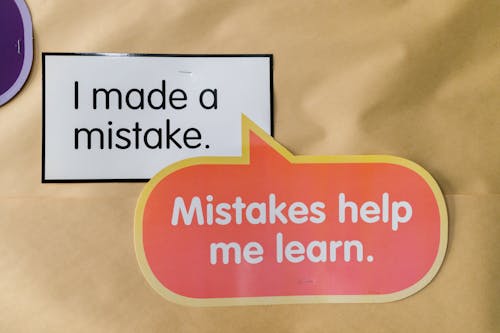 Mistake #1: Not Using Images Sooner
There's nothing worse than reading hunks of text without any visuals. If you look at my first 50 posts or so, you'll notice that I barely used images and simply posted large hunks of text. Sure, blogging does involve reading, but reading is a combination of processing text and visualising the message.




Long story short, I have learnt to use images more frequently even if it's just to break up the monotony of large amounts of text. As a general rule of thumb, I use an image for every sub-heading (roughly every 2-4 paragraphs). Believe me, visuals help the reader a lot! Use them as if your life depended on it.


Mistake #2: Not Gauging My Audience's Interests
A large part of being a writer is gauging who your audience is, what their pain points are, and what information you can provide to best help them. On BULB, I'd say that our community is largely comprised of people interested in Web3, crypto, tech, writing and self-development.

So realistically it should have been no surprise to me when some of my posts on climate, law, literature and fiction attracted minimal attention. While these posts might provide value in some contexts, they might not be as valuable to our audience on BULB (which is perfectly fine), meaning that I would be better off directing them off-platform to an audience that does share those interests.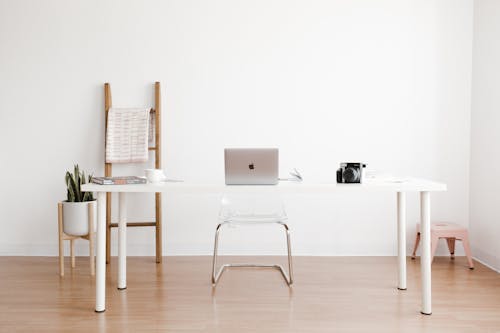 Since discovering this, I have made my posts more suited to the community's interests. You'll notice that lately I've been blogging in the self-development and content creator space. Why: Because everyone on BULB shares these interests. This benefits everyone because the community has content they actually want to read while I derive more engagement on my posts.

The one thing that no one wants is to be exposed to a large stream of content that doesn't interest them.


Mistake #3: Not Understanding the Purpose of a Blog (At Times)
This one might seem a little strange so let me explain. I'll start by asking this question:

What is the biggest reason why people read blogs?

Often you'll find that most people read blogs to answer a question they have about a particular topic, whether it be how to make money, how to write a blog, 10 facts about the Sydney Opera House or why they should travel the world. Most blogs are meant to be pragmatic and to the point.

At first, I saw blogging differently. I thought that blogging was simply a forum for people to share their experiences however they saw fit. And sure, there is still a market for this online. After all, the reading market is comprised of niches within niches (within niches).

In saying this, I understand that most people who read blogs fall into the first category: They want a question answered quickly and comprehensively.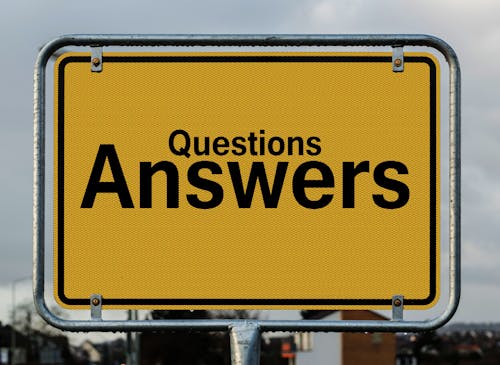 This is why I have started writing a lot more content that is 'practical': It answers specific questions or concerns that my audience has. While I still do the occasional post where I share a piece of fiction or share my ideal version of law school (or whatever), I have begun to write more posts that answer a specific question or target an acute pain point. Examples: "Why Startups Fail", "Is No One Reading Your Content? Don't Give Up!".

In sum, make sure that a decent portion of your blogs are 'practical' in nature. You can continue sharing life lessons or pitching general blogs if you like, but don't be surprised if they don't get as many reads as you anticipated.


Final Thoughts
I hope these mistakes have been useful and will help you become a better blogger. Perhaps I'd end with one final recommendation:

Keep making mistakes, or else you don't learn.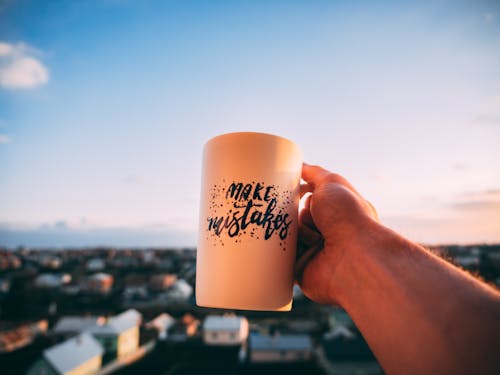 ***
You might also like...